Tekniikan Maailma on Suomen suurin ja luetuin tekniikan alan lehti ja Vauhdin Maailma on moottoriurheilun erikoislehti. Tutummin näistä tuotteista käytetään TM- ja VM-lyhtenteitä. TM/VM-joukkue, jossa on ajanut kuljettajatoimittajat Robert Koistinen, Aimo Niemi ja Ragnar Mehisto, on ollut tuttu kartingvarikoilla usemman kilpailukauden aikana. Heidän seikkailujaan on saanut seurata blogien ja videoiden perusteella etenkin Tekniikan Maailman nettilehdessä, jonka suosio on kasvanut räjähdysmäisesti viime vuosien aikana. Joukkue jatkaa sarjassa myös kaudella 2021.
Tämän lisäksi lehdet omistava Otavamedia tarjoaa palkintoja sarjan kuljettajille siten, että kauden aikana palkintojenjaoissa tullaan arpomaan kuljettajien kesken lehtien vuosikertoja ja lukuoikeuksia heidän tuotteistaan. Lisäksi X Promotionsin toteuttama livestream-lähetys näkyy TM:n nettipalvelussa, mikä mahdollistaa viikottain jopa puolen miljoonan käyttäjän tavoittamisen. IAME Series Finland -kaudesta ja sen kilpailuista julkaistaan myös artikkeleita Vauhdin Maailma -lehdessä, joten voimme tarjota kuljettajillemme laajan näkyvyyspaketin osana yhteistyötä.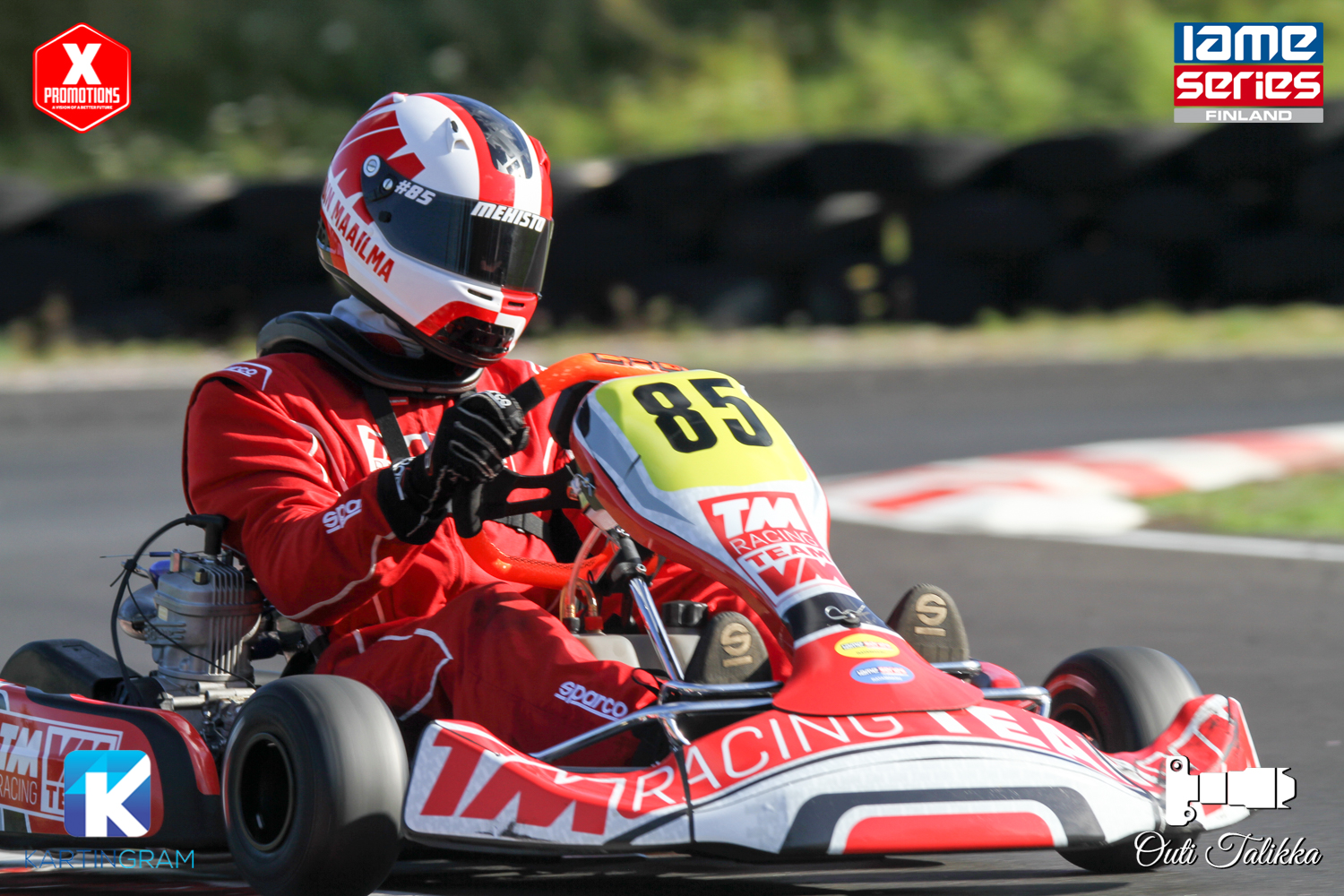 In English:
Tekniikan Maailma and Vauhdin Maailma continue their partnership with IAME Series Finland
Tekniikan Maailman (translates as World of Technology) is the most read tech magazine in the country and Vauhdin Maailma (translates as World of Speed) is a special magazine concentrating on motosports. Commonly they are referred to with acronyms TM and VM. TM/VM team, which has participated in the series with drivers Robert Koistinen, Aimo Niemi and Ragnar Mehisto, is a familiar sight in the paddock during the past seasons.  Their adventures could have been followed as blogs and videos especially in the internet version of TM, of which popularity has grown significantly during the past years. The team continues to participate in the series also in 2021.
Additionally the owner of the magazines, Otavamedia, offers prizes to drivers in prize giving ceremonies to be given away in a lottery between all participants. The prizes will be free subscriptions or user rights of their products. Additionally the livestream produced by X Promotions, will be visible also in TM net, which makes it possible to reach nearly half a million contacts in a week. IAME Series Finland season and it's races will be seen also in articles of the VM magazine, so we can offer our customers a wide visibility package.