Vantaan virallinen harjoitusviikonloppu ja kilpailu lähestyvät. Olemme saaneet aluehallintovirastolta ennakkotiedon, että heillä ei ole rajoituksia kilpailun järjestämiselle, mutta varikolla tullaan noudattamaan ehdotonta maskipakkoa ja kaupoista tuttuja käsidesipisteitä tulee varikkoalueelle. Viime vuoteen verrattuna näistä onkin tullut jo rutiininomaisia toimintoja arkipäiville, joten tapahtumat tullaan varmasti järjestämään turvallisesti.
Useiden iloisten uutisten lisäksi Hotelli Korpilampi on liittynyt Vantaan kilpailuun sarjan yhteistyökumppaniksi ja he tarjoavat kilpailijoille huoneet erikoistarjouksella. Lukekaa informaatio ja alennuskoodi kilpailusivulta Racekernelistä kohdasta "Kilpailun tiedot" ja varatkaa heti omanne koko tiimille! Hotelli Korpilampi on Espoossa Serenan vieressä sijaitseva viihdyttävä vuonna 1977 perustettu hotelli kuvankauniilla paikalla. Heidän sivustoltaan löytyy myös erillinen koronainfo. Kilpailun tiedot päivittyvät piakkoin sisältämään myös kokonainen kilpailukutsu, kun saamme riittävät tiedot kasaan!
In English:
The official test weekend and the race event in Vantaa are getting closer. We've got latest update from the authorities that there are no limitations to organize the event but we'll require strictly usage of masks in paddock and hand sanitisers will be widely available. Compared with last year, these methods have become daily routines, so we can be sure that the events are organized safely.
There are more good news as Hotel Korpilampi has joined as a partner for the Vantaa event and they offer rooms for the competitors with a special price. Read the information and discount code from Racekernel race page and book immediately accomodation for the whole team! Hotel Korpilampi is located in Espoo near Serena Spa and it was opened in 1977 to an amazingly beautiful place. Their website is also available in English and Russian. The same link will contain full race info soon, when we get all the necessary information collected.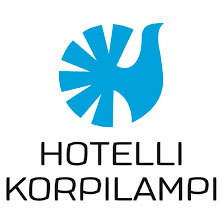 Hotelli Korpilampi
Korpilammentie 5
02970 Espoo
Puh +358 9 613 8411
myynti@korpilampi.fi
Suomi: https://www.korpilampi.fi/
English: https://www.korpilampi.fi/en/
Russian: https://www.korpilampi.fi/ru/